services & benefits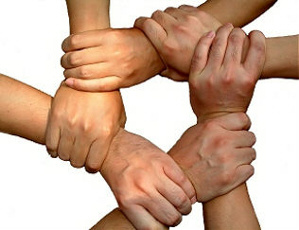 At Agosolf we coach and train individuals, teams and organisations to rapidly grow their preferred future to an energising reality. We co-create custom made solutions to customer defined goals. We provide the process and background to positive conversations where the customer determines the content. The customer defines the goals and decides on the resources they will use within their own frame of reference.
Agosolf specialises in organisational development and change management. We collaboratively work with individuals and teams to co-create harmonious, focused and productive teams and environments.
The focus is on what works, on strengths and on the future. The approach is positive, non-threatening, non-blaming and highly interactive. In coaching and training we make use of accelerated learning techniques that promote adult learning and ensure a process that is outcomes based.
Solutions Focus is our preferred approach of working. It is cutting edge change technology in today's fast paced corporate world. The global village in which we live is complex. Change is continuous and unpredictable. The future is forever emerging. Against this background Solutions Focus offers a toolbox with six very simple tools to manage the complexity of today's business environment. We offer a clear map for using the six tools to make a positive difference to your particular situation.
Benefits
The Solutions Focus approach of Agosolf has various benefits. Evidence based research highlights the following:



Process Benefits




Fosters real change over a brief period of time




Enhances the setting of clear goals




Quickly adapts to new situations that arise




Creates excellent coach-client alliance and collaboration




Leads to optimistic attitudes and a positive atmosphere




Clients value the emphasis on strengths and on what works




Requires less time to reach good outcomes




Less of a burden on other resources









Outcome Benefits




Quick sustainable results




Greater goal focus




More shared views




More positive statements




Significant increase in self-esteem




Less exhaustion









Effectiveness Benefits




Benefits all socio-economic classes in a multi-cultural society




As good as other approaches




Releases energy for other challenges than those directly addressed




Additional improvements in other areas than those directly addressed




Sustainable and continuous progress over time




Greater satisfaction in relationships with clients and colleagues



You are welcome to request more information regarding the services above by