about stanus CLOETE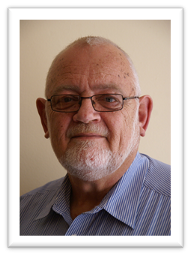 I have been working as a full time minister in the Dutch Reformed Church (DRC) from 1980 to 2007 and since then as a part time minister. In the ministry of a mainly volatile industrial and mining environment my skills and interest developed along the lines of leadership and organizational development as well as change management especially since the political transformation in 1994 in South Africa. I have also been involved in mentoring local leaders of the formerly Dutch Reformed Church in Africa (NGKA) and later the Uniting Reformed Church in Africa (URCSA) from 1984 to 2005.
In 2008 I established my own closed company
Agosolf Coaching
and started working both inside and outside the Church. Thus far the focus was on small and medium sized enterprises inside and outside the borders of South Africa.
The Solution-Focused Approach is my preferred way of coaching. It is cutting edge change technology in today's fast paced corporate world. The global village in which we live is complex. Change is continuous and unpredictable. The future is forever emerging. Against this background the Solutions-Focused Approach offers a toolbox with six very simple tools to manage the complexity of today's business environment. We offer a clear map for using the six tools to make a positive difference to your particular situation.

Qualifications

BA (1973, PU vir CHO)
BD (1977, UP)
Post Graduate Diploma Theology (1978, UP)
Registered Ecometric Assessor (2001, Perspektief Kollege)
Certificate SFWork: PARTNER: Managing conflict in the work place (2009, SFWork, http://www.sfwork.com)
Certificate SFWork: MAGIC: Solution-Focused Negotiation (2009, SFWork, http://www.sfwork.com)
Solution Focused Professional Coach (2010, SFWork under the SOLWorld Charter, http://www.sfwork.com)
Creating Solution-Focused Working Environments (2011, Helsinki Brief Therapy Institute, http://www.brieftherapy.fi/institute/)

Registered Assessor with ETDP Seta (2010)


Current Memberships

SolWorld (since 2009, http://solworld.ning.com)

Associate member SFCT (2010; Association for the Quality Development of Solution Focused Consulting and Training; http://asfct.org/index.php)

Full member SFCT (2010; Association for the Quality Development of Solution Focused Consulting and Training; http://asfct.org/index.php)

EBTA (2011 and 2012, European Brief Therapy Association, http://ebta.eu)

Positions
SolWorld Steering Committee (since 2010, http://solworld.ning.com)

Board member SFCT (since 2010; Association for the Quality Development of Solution Focused Consulting and Training; http://asfct.org/index.php)
International Conferences
Transactional Analysis World Conference South Africa 2008

SolWorld Romania 2010

Solution-Focused Academic Summit Sweden 2010

SolWorld Hungary 2011

SFCT Trainers Conference Germany 2011

EBTA Germany 2011

SolWorld United Kingdom 2012

4th Asia Pacific Solution Focused Approach Conference, Singapore 2012 (presenter)

EBTA Poland 2012

SolWorld 2013 Germany (presenter)

SFCT Research Conference United Kingdom 2013

International Workshop Presenter
Discovering Leadership through dialogue by looking at the African Kgotla System, Ilfaro, Belgium, 2012

Collaborative Leadership through Positive and Creative Dialogue, Attentia-CBMT, Belgium, 2012

Discovering Solution Focus: an introductory workshop for SOL 2013 delegates, SolWorld Germany, 2013

Building Community and Shared Vision in Organizations, SolWorld Germany, 2013

Registered Trauma Facilitator (2013, Trauma Incident Reduction, http://www.tir.org/)